---

In a nutshell
PDF Letterhead is a simple desktop app for macOS to apply your own company logo or letterhead onto existing PDF documents.
It's just as easy as that: simply drag en drop a background and a PDF file and email, print or save your PDF's with your company stationery on it.
PDF Letterhead runs on your Mac with macOS Catalina or earlier. Currently macOS Big Sur is not supported. We're working on a solution.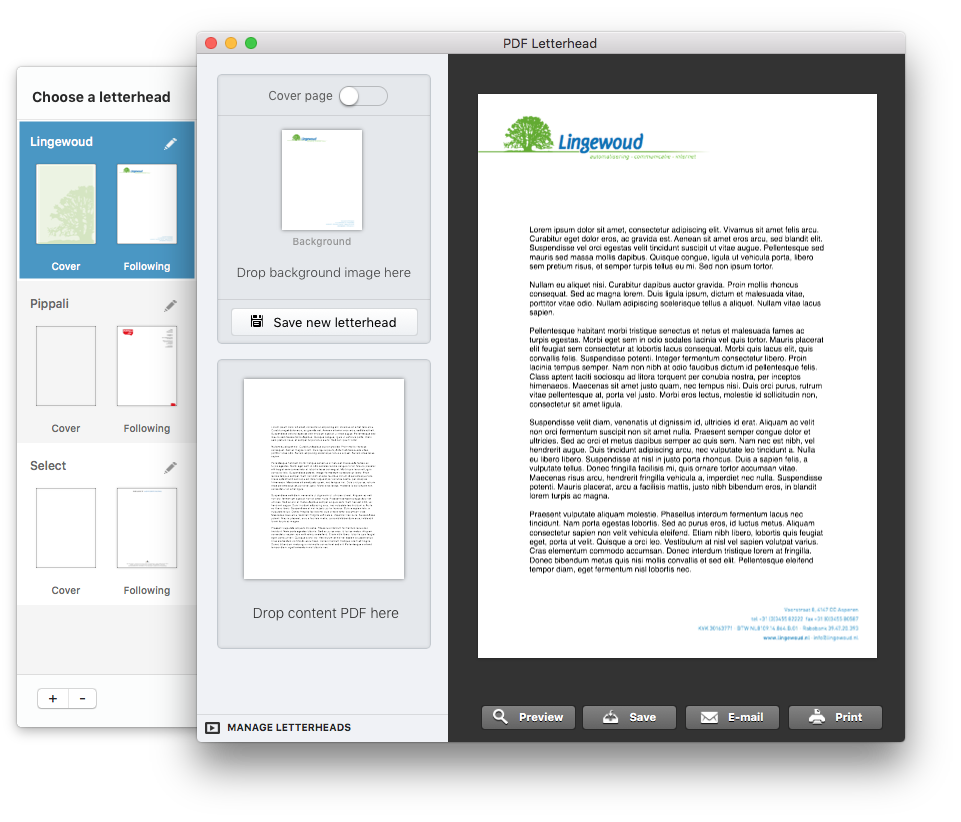 ---

It's so easy
Place your logo or letterhead on all kinds of documents
Add a different cover page to larger files like contracts
Email, print or save your personalized PDFs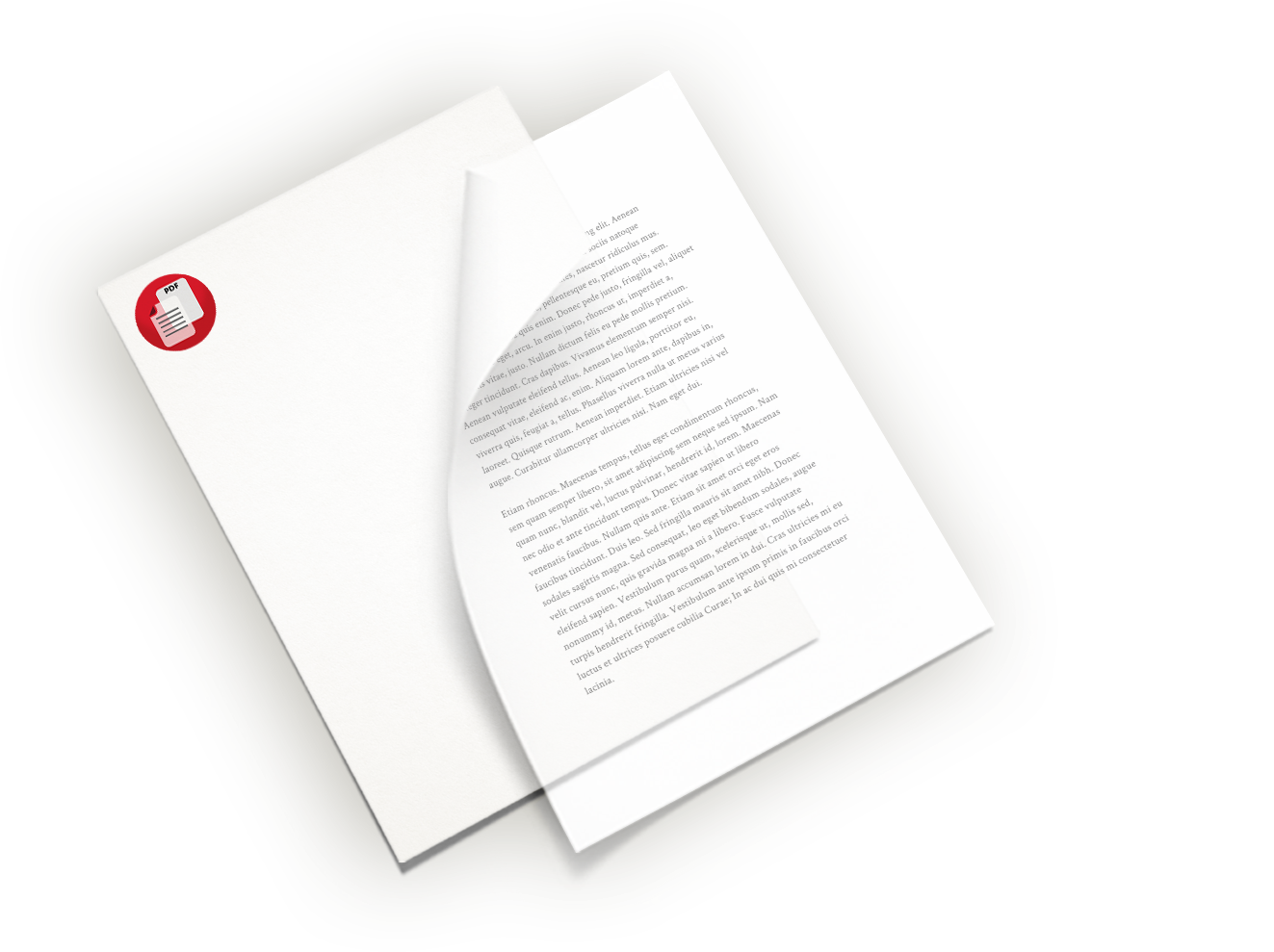 ---

Removes non-transparent white backgrounds
PDF Letterhead merges two PDF documents with overlay. This, of course doesn't work for non-transparent documents. For example, PDFs created with Apple Pages always have a white background. We built a feature that automatically removes the white background.
PDF Letterhead is now suitable for PDF non-transparent documents!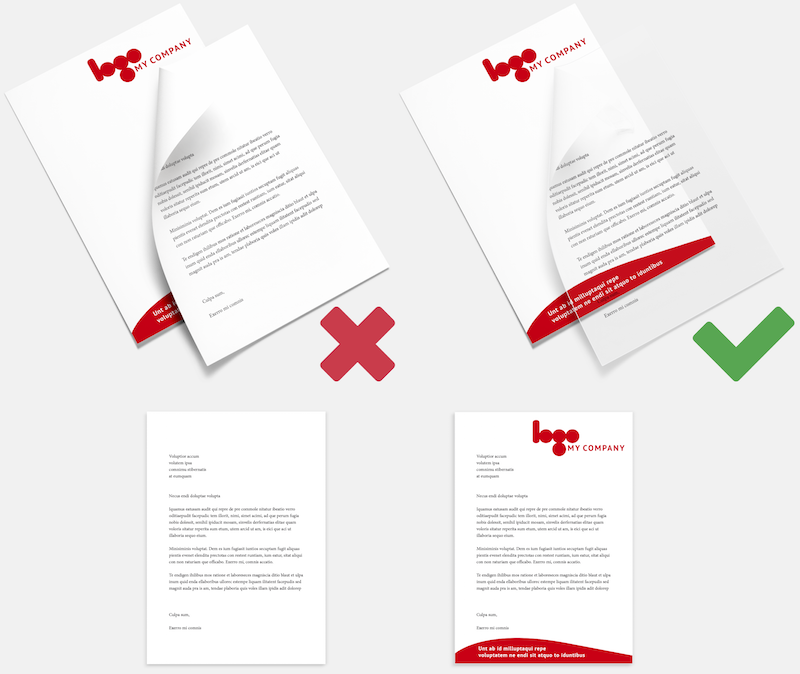 ---

Compare features
| | | |
| --- | --- | --- |
| | Lite | Pro |
| Drag and drop your PDFs to apply your letterhead | | |
| Add a special cover to contracts or proposals | | |
| Store your last used letterhead in preferences | | |
| Save letterhead backgrounds for future usage | | |
| Multi-page documents | | |
| Save different letterheads to easily switch profiles | | |
| Email, print or save your personalized PDFs | | |
| Also Suitable for non-transparent PDFs | | |
---

Some nice words
Brilliant PDF overlays
"This is the only PDF smooshing software I could find on the app store. It is elegant and works brilliantly."
Casual golfer -Oct 9, 2015

Ja! Endlich PDFs transparent übereinanderlegen
"Ausgezeichnet. Das Beste: wenn der Brief / Rechnung / etc. doch noch Fehler enthält, einfach das neue Dokument in die betreffende Drop-Zone (Ablagefläche) reinlegen und fertig. PDF Letterhead spart unglaublich viel Zeit und ist besonders bei Geschäftsbriefen, die mit Briefpapier elektronisch verschickt werden sollen, ein Segen."
roland-pr -Jul 23, 2015

Precies wat ik zocht
"Een heldere desktop-app om mijn briefpapier en pdf-documenten samen te voegen. Niks meer en niks minder, werkt als een trein."
Charley-0001 -Dec 9, 2015